5. TAXI.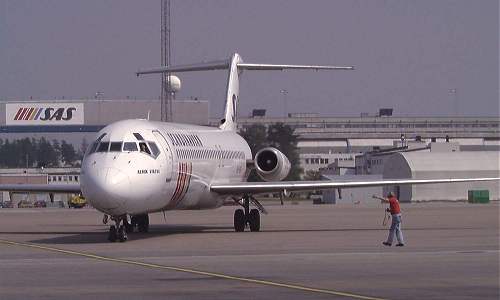 We have got THUMBS UP from your mech. It is time to taxi.

Copilot:Scandinavian 149 taxi.
Tower:Scandinavian 149 taxi to runway 08.

At Arlanda there is normally no need for complicated taxi instructions. Everything can be found on the chart called APSI.
Some airports have got another system. At Copenhagen you will get the whole alphabet, so be ready to write it down.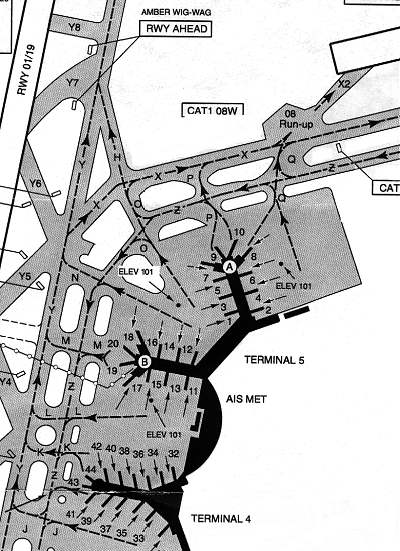 Remember to keep the speed down, max 20kt is recommended, even if it is all up to the left pilot judgment. We do not have any FMS on the Classic and the airspeed indicator is useless at this low speed. One of our cabin crew might be walking around during taxi, and we do not want heat to build up in the tires.

As always - there is a check list, this time the TAXI CHECK LIST (to be read by the Copilot).
Outtaxing will be done with flaps in pos 15. This because some checks to be done.
When approaching RW we will be told by ground to contact tower. From tower we will get clearance to line up.