Flight recorder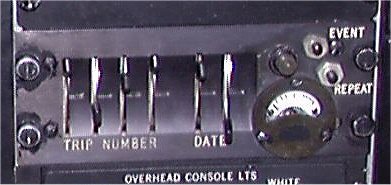 The flight recorder system is an airborne recording system, which maintains an inflight record of altitude, indicated airspeed, heading and vertical acceleration. In addition to the four major records, trip and date information and time for radio transmission are also recorded. Minimum recorded data retention time is 25 hours.

The Trip and Data Encoder is installed on the Overhead Switch Panel and is used to set flight number and date and also to mark the location of events of particular interest.

The flight recorder will start automatically when parking brake is released and either fuel shutoff lever is ON.
---
Voice recorder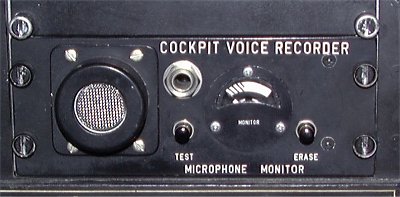 The voice recorder has a solid state recording medium instead of a moving tape. The stored recording time is 30 minutes.

The recording may be instantly and completely erased by the crew as soon as the aircraft is on ground to eliminate any unauthorized access to the recording.

The control unit is located on the overhead panel and contain the flight deck area microphone, a test meter, test switch, erase button and headset jack.

Operation of the system begins automatically when electrical power is applied.