FUEL QUANTITY TOTALIZER.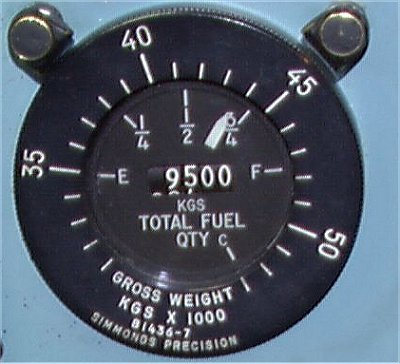 Combines signals from all individual quantity indicators so as to show total fuel remaining in KG (digital)and relative units.

The outer settable scale (gross weight ring) indicates aircraft gross weight relative to pointer position. Provided the ramp weight has been set opposite the pointer before engine start.