Marshaller at Swedish airports.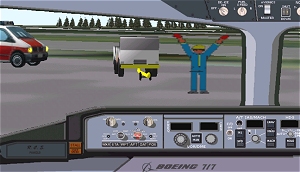 This is an update to the scenery for FS2002 made by Swedflight and STS. I have placed a Marshaller who will guide you to the parking at the following airports.

ESDB Ängelholm
ESGJ Jönköping
ESMS Malmö Sturup
ESMT Halmstad
ESMX Växjö
ESSV Visby

You will find the package (602 kb on my download page).
Textfile with more information and install instruction is included.