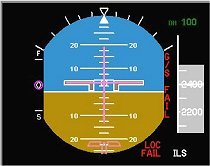 On initial approach. Altitude 2500ft, radio height 2400ft. ILS selected on VOR 1 but outside LOC/GP coverage. Minima set to 100ft RH (Radio height).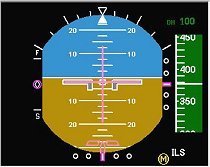 Established on ILS LOC and GP, passing altitude 380ft. The radio altimeter will be green below 500ft. Passing the Middle Marker, yellow M.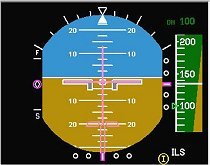 Approaching the minima at 100ft RH. Passing the Inner Marker.